Aerofil Invests in the Future
News,
Published on November 9, 2021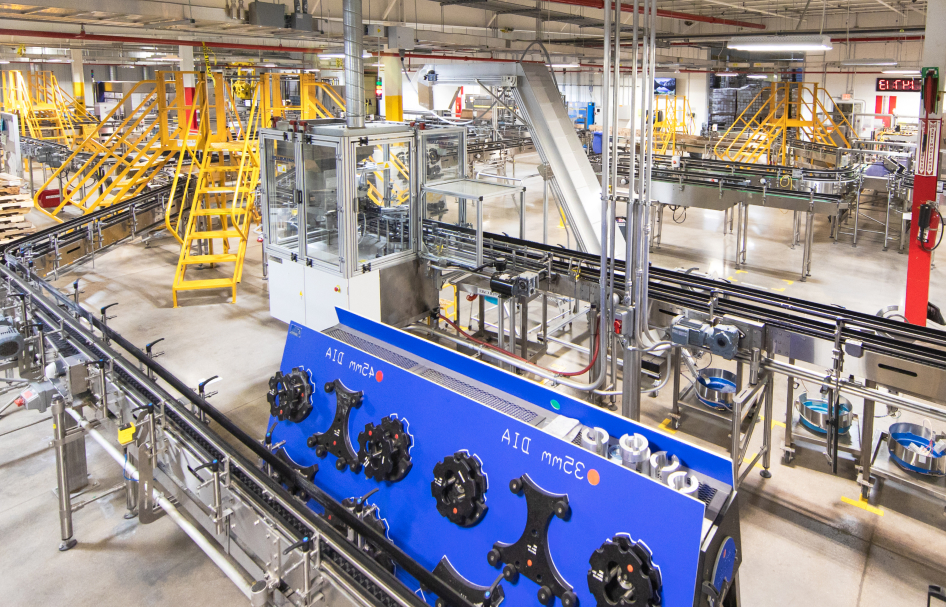 Aerofil recognized an opportunity to automate operations and to provide a higher quality product for the Beauty & Personal care industry. The urgent need for more automation was in response to unskilled labor shortages, and an increasingly diverse consumer base with rising SKU counts and customer demands for shorter run times. Earlier this year, we officially unveiled our high-speed Beauty & Personal Care aerosol filling line, known affectionately as Aerosol Line 8, or "AL8" around campus.
As the team – comprised largely of Engineers and Operations professionals – planned for this major capital project, each piece of equipment was evaluated based on efficiency, quality, automation, and flexibility. Aerofil's President & CEO, Daniel Wright, commented, "With this new line in place we will be able to run more than 200 cans per minute and will offer automation from start to finish." Even though AL8 is more specialized than its predecessor line, it's also more agile and allows for a quick product change over by offering dual fillers and gassers.
Last fall, at the Aerosol & Dispensing Forum in New York, Aerofil's sales and marketing team wowed attendees with an augmented virtual "walk" of their high-speed line while it was under construction.
The features robotic de-palletizing, dual rotary fillers, dual rotary gassers, zero pressure conveyors, robotic palletizing, and the ability to run steel, aluminum, or plastic containers. The dual fillers and gassers provide for ultimate flexibility when it comes to unique formulations and propellants. Take a tour of the line here and then contact Aerofil to secure your piece of the future.