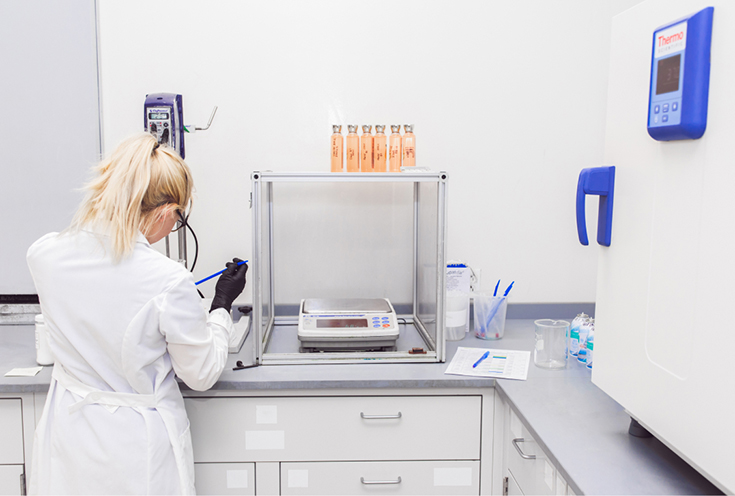 Research and development sets Aerofil (and your business) apart.
Whether it's a new formulation, a reformulation or just evaluation, our exceptional research and development team is just another Aerofil asset that sets us apart from the competition. And with our help, it could set your business apart, too.
Our research and development team specializes in working with customers to create new formulations from scratch or improve on their existing formulations. Our team has the resources to provide customers with award-winning formulas, and our customers always own any formulations we create for them. Our team continuously works with our suppliers to develop new technologies and performance attributes for our customers' products. When you partner with Aerofil, you can be assured our team will keep you on the cutting edge of innovation.
Research and Development Capabilities
New formulations and reformulations

Formularies are owned by each customer

Focused on improved performance

Continuous investment in state-of-the-art equipment and methods

Complete end-to-end solutions