Aerosol Recycling
News,
Published on December 1, 2021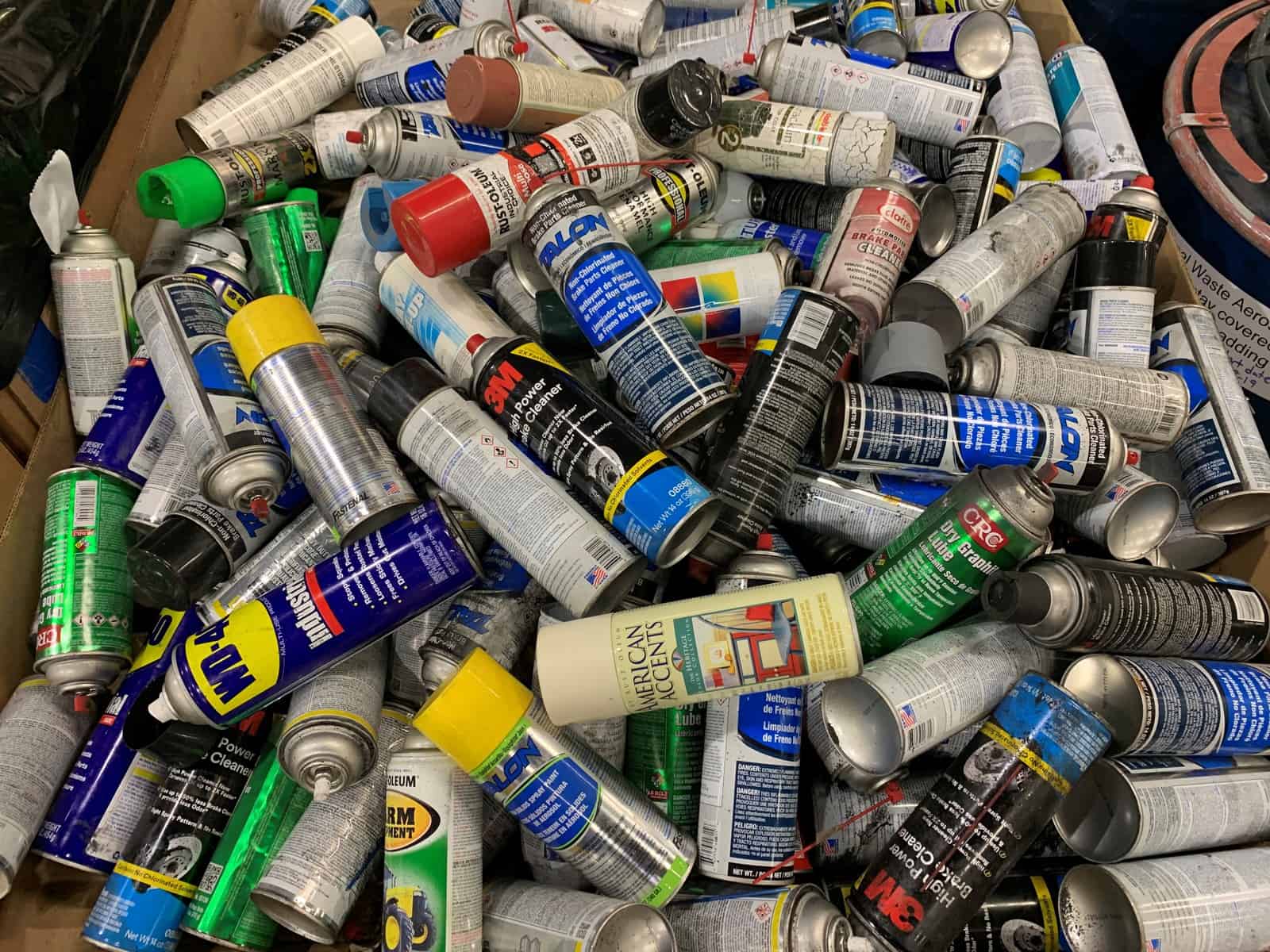 Ben Heimann, VP of Technical Services, presented at the 2021 Western Aerosol Information Bureau (WAIB) annual conference in Napa, California on aerosol recyclability. There is a challenge to aerosols staying "recyclable," as the Federal Trade Commission (FTC) Green Guide defines "recyclable" as access to recycling being available to at least 60% of consumers. Steel and aluminum are just above the threshold, but the Green Guide is due to be revised in 2022.
California SB 343 sets stringent standards to define "recyclable" in the State and can prohibit the chasing arrows symbol or verbiage regarding product recyclability on packaging.
A product can be labeled "recyclable" – but is it actually recycled? Acceptance into a materials recovery facility (MRF) is just one step; consumer education on how to recycle is vital. If aerosols are not perceived as recyclable, it puts forth another negative environmental perception of the aerosol package, Heimann said.
Extended Producer Responsibility (ERP) regulations on single-use plastics provide an example of possible impacts on the aerosol industry. ERPs vary from municipal reimbursement models to full stewardship programs, and price demands from EPR programs will push consumer to other packaging.
Sustainability is a growing concern of consumers and is here to stay, Heimann noted. Industry needs to get involved and find solutions before it is legislated. Engagement is needed from the entire industry – brand owners, trade associations, fillers and the supply base. Unsustainable industries will become extinct, said Heimann.
To learn more about the WAIB, and their mission, please visit https://www.waib.org/.
In addition to his role as VP of Technical Services, Ben also sits on the WAIB Board of Directors.