Avoiding Supply Chain Disruption Through AI and Automation
Case Studies,
Published on November 9, 2021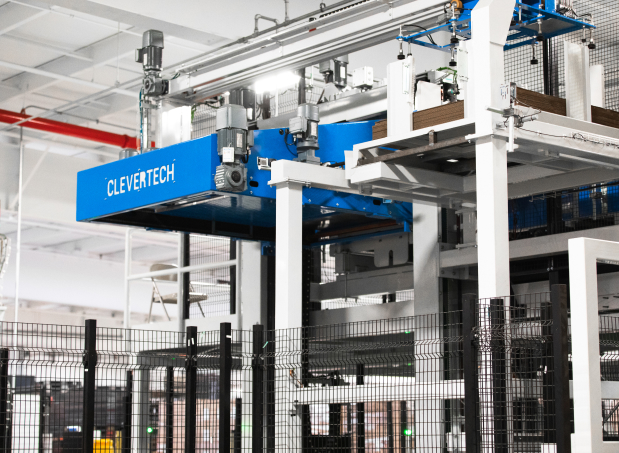 Not Rosey from the Jetson's, but close. Aerosol Line 8 features a robotic de-palletizer, a first for Aerofil, that efficiently offloads empty aerosol cans, one layer at a time, and feeds them into the line. This single piece of equipment significantly reduces operator intervention through a more automated process. The equipment is designed to handle all configurations of steel and aluminum cans and is rated for unloading more than 200 cans per minute, significantly improving unloading time over manual intervention. The de-palletizer's large accumulation table readies a steady flow of empty cans to the line, enabling us to continue filling even through a gap in bringing pallets to the line.
At the end of the line, Aerosol Line 8 and 3 other aerosol lines lead into our two-cell robotic palletizer, a frictionless rapid-packaging solution. The dedicated overhead conveyor system with incline and decline spiral conveyors helps ensure products continuously load into the palletizer. As the pallet magazine stages empty pallets, a slip sheet feeder with redundant vacuum pumps robotically loads each product into rows. Once a pallet is built, an automatic stretch-wrapper seals each pallet, yielding a ready-to-ship product directly from the line. The finished pallets are loaded onto trucks just 30 feet away, and then held temporarily in our 53-trailer on-site drop lot for easy pickup, ensuring a hyper-efficient end-to-end production pipeline.
Installing these cells of automation have allowed us to redeploy our labor resources to more meaningful, value-added activities.